[LD40]Rabbit Farmer!!!
A downloadable game for Windows
In the coming future, the population is growing really fast! We need more meat!
Therefore, you are assigned by the government to be a Farmer of the genetically modified rabbit!
Try not to let those rabbit fill up the world and get enough funds through throwing them into a meat grinder in **7days**!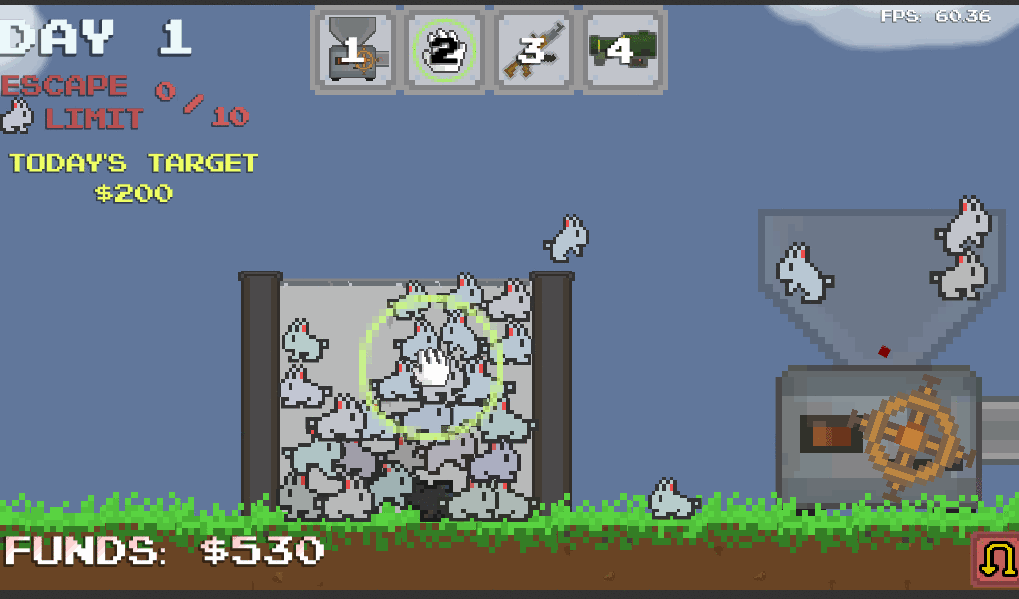 ***Control****
1,2,3,4 for changing the tools
1 is a turbo for the meat grinder, smash your E key or left mouse button to speed up the grinder!
2 is a tool to grab the rabbit
3, 4 is the weapon (you need to upgrade them to LV.1 first so you can use it)
3 kill rabbit and left fragments, 4 kill rabbit and left nothing
Here is my LD entry Link:
https://ldjam.com/events/ludum-dare/40/rabbit-farmer

Here is a walk-through video: